Misoka-an Kawamichi-ya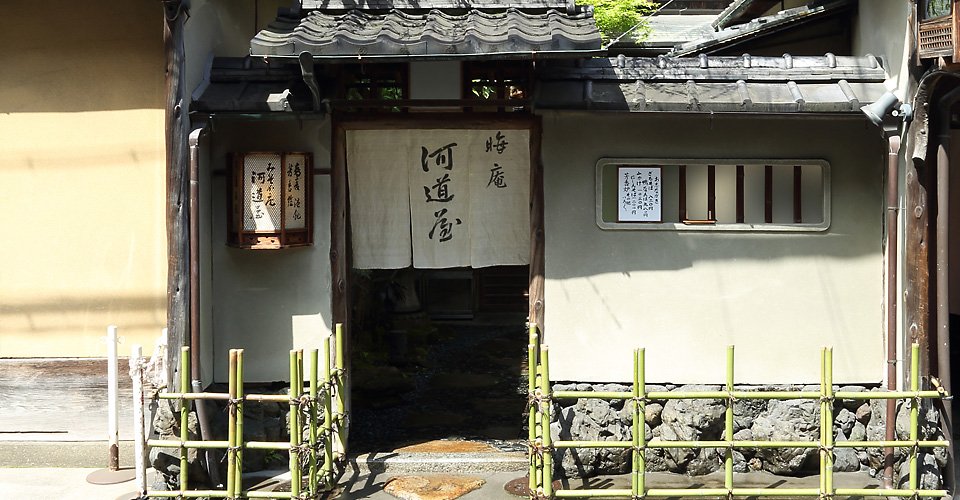 "Houkouro" is nabe.
The tradition of Soba (buckwheat noodles) dates back to the early seventeenth century. Our restaurant traces its own history over the course of some three hundred years.
We have enjoyed the steady patronage of several generations of discriminating customers by continuing to prepare our own handmade Soba served in homemade broth. Some of the most popular dishes include Tempura-Soba, Kamo-namba, and Shippoku to name a few, but probably the favorite choice for the majority of our foreign guests will be the one-pot specialty known as HOKORO. This beautiful dish is prepared over the fire in a tower-shaped pan at your table, starting with tender pieces of chicken simmered together with yuba (thin sheets of soybean curd), fresh vegetables, fried fish paste, and other delicacies. As each item is cooked in their turn and gradually consumed, Soba or Udon (sheat noodles) are added to the delicious soup that remains; at this point you can be sure to appreciate one of the favorite traditional flavors of Kyoto.
The full name of this shop is Misoka-an Kawamichiya. Misoka refers to a long-neglected custom of eating noodles for good luck on the last day of every month. There is still accustom of eating noodles called Toshikoshi-soba on New Year's Eve.
This shop also makes buckwheat flour cookies called "Soba-horu". The cookie shop built in the late Edo period, is still located around the corner from our noodle shop.
Misoka-An Kawamichi-Ya
On west side of Fuyacho-st., North of Sanjo-st.
Tel:075-221-2525
Open: 11:00-20:00, closed Thursdays.